2018-07-10
July 10th Update!
Page 398 is up! (And if you're a patron, you can check out the next 4 pages too!)
This week, let me tell you about...
SpiderForest
I joined this webcomic collective a few years ago, and I'm glad that I did!
It's a great place to discover new comics, chat with creators, and pick up useful advice on how to improve your craft. (My own comic-making process has benefitted greatly from the insights I've found on the SF forum.)
It's a lovely community, full of excellent comics and (most importantly) excellent comic creators. Every interaction I've had with other collective members has been very positive.
A forest full of spiders might sound scary, but fear not! These spiderfriends are very welcoming and supportive.
And guess what?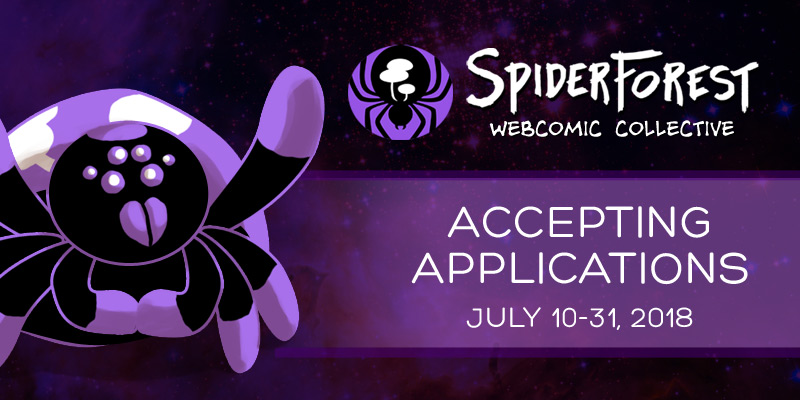 If you make a webcomic that you think would be a good fit, and you'd like to be part of a fun and friendly community, please feel free to apply. ♥
Joiiiiin usssss.
Is there anything you'd like to recommend? Feel free to tell me about it on the forum!

Featured Friend:

Northwind

Two well-meaning yet clueless angels have been banished to Earth. What did these charming fellows do to get in such trouble? And what further mischief will they stir up on Earth? Read the comic to see!